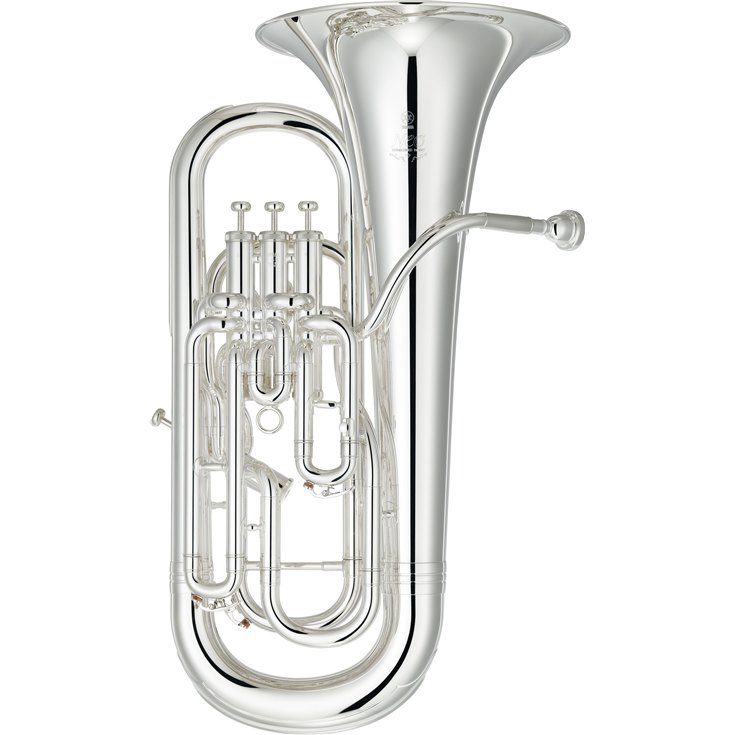 Overview
Working together with world-renowned brass band conductor Bill Millar, our technical staff started with a clean slate creating numerous euphonium prototypes, redesigning each part and component until all agreed that the ideal brass band sound that we were seeking had been attained. Powerful with excellent projection, it produces the tone color that soloists require in an instrument.
Specifications
Key: Bb
Body: Yellow brass
Bell Diameter: 300mm (11 4/5″)
Bore Size: 15-16.8mm (0.591-0.661″)
Height: 664mm
Valves: 3 top + 1 side, compensating
Finish: Silver-plated
Mouthpiece: SL-51L
Case: Included

*All step-up instruments are covered by Star City Music's one year of repair coverage. We will repair your instrument excluding catastrophic damage to ensure it is playable and functioning for proper use.