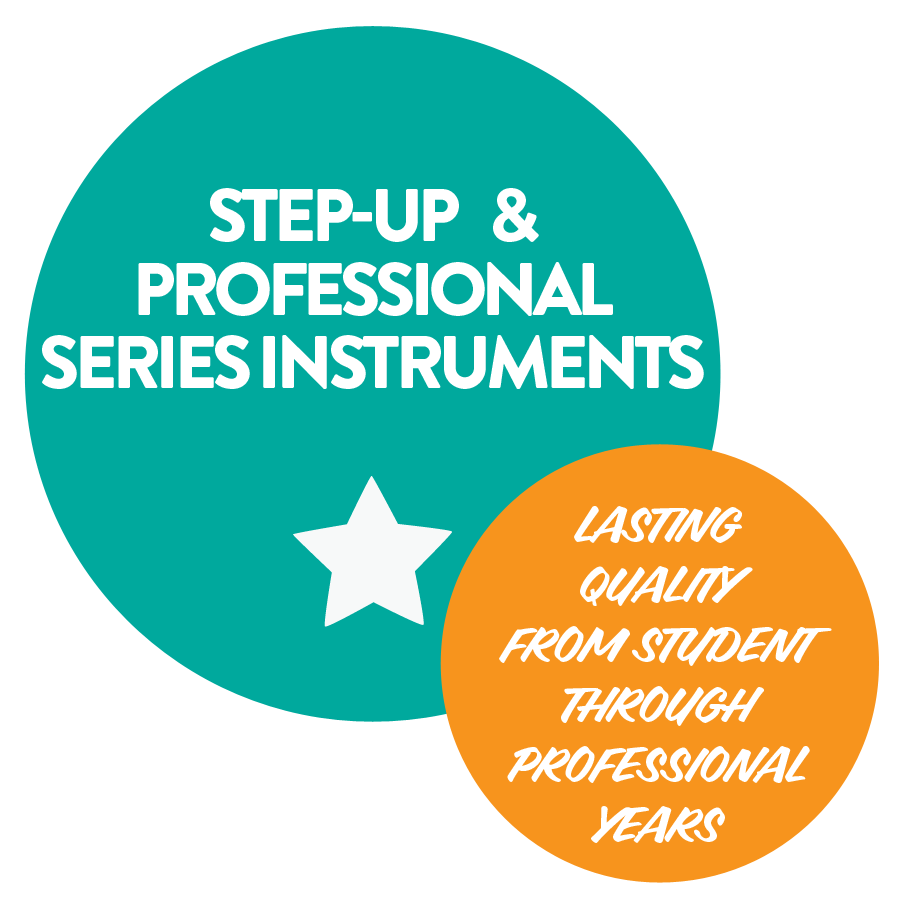 See also, Student Instrument Purchase
The step-up instrument purchase is ideal for Star City Music's local customer base! Boasting one year of repair coverage and service* plus great, competitive pricing, we're confident that your purchase experience at Star City Music will be extraordinary.

0% FINANCING FOR 36 MONTHS!
Star City Music offers "step-up" and professional instruments discounted well below the manufacturer's suggested retail price plus no-interest financing!
You Get:
1. Low Internet-Promotion Pricing You'll get the manufacturer's special internet pricing… it's the lowest price we're allowed to advertise!
2. East Monthly Payments Simply divide the manufacturer's internet price by 36 — that's your monthly price for 36 months with 0% interest. Credit approval is required.
3. Buy-Back Guarantee The best part: If things don't go as planned, you may return the instrument any time after 6 months and before 18 months of ownership for a full refund minus the total of the payments you made. If you return the instrument after 18 months, we will guarantee your refund amount will never be less than half of the instrument's total purchase price — all the way up to (but not after) 36 months of ownership. Instruments with normal wear and tear are accepted for refund at our discretion.

BUY LOCAL DISCOUNT
Most instruments qualify for our Buy Local Discount on cash purchases. The discount varies by instrument and ranges from $50 to $500, with most instruments qualifying for a $200 Buy Local Discount on cash purchases (and major credit card purchases). Exclusively at Star City Music!

TRADE-INS WELCOME!
Have an old instrument or a beginner instrument? Great. Use it for a minimum trade in allowance of $300 on a step-up or professional level instrument purchase.

LOCAL INVENTORY & FACTORY DIRECT
Our local warehouse inventory includes hundreds of instruments and changes regularly! Be sure to visit our store for the most up-to-date inventory information, factory availability, and purchase options. See our location.

PRE-QUALIFY for FINANCING (Minimum $1,000)
We offer a financing option through United Midwest Savings Bank NA.
NEW: For a limited time, Star City Music will waive the regular interest rate shown on the online application for terms up to 36 months – your interest rate will be 0%! Act now while this offer is still good!
Click to Apply Online. Use our Merchant ID 1857.

*Customers out of our service area will be responsible for all shipping charges incurred in instances of repair coverage.