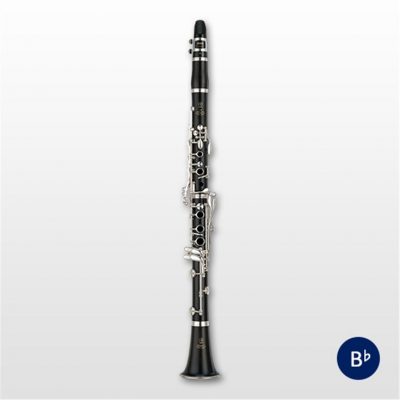 Overview
The 650 sound is warm, round, and deeply resonant. Made of carefully select and seasoned Grenadilla wood and boasting an enormous amount of handcrafting and hand finishing, the 650 features tapered toneholes which are undercut by hand for precise intonation and superior tonal balance. It also features beautifully sculpted keys whose touch has been regulated by master artisans for perfect balance.
Specifications
Key: Bb
Fingering System: Boehm, 17 keys, 6 rings
Barrel Length: 65mm
Body, Barrel & Bell Material: Grenadilla
Key Material: Nickel Silver
Plating: Silver
Bore: Machined
Tone Holes: Tapered inset type with tapered undercut
Thumb Rest: Adjustable
Mouthpiece: Yamaha 4CM Hard rubber
Pad Type: Lucien Deluxe Double Skin

*All step-up instruments are covered by Star City Music's one year of repair coverage. We will repair your instrument excluding catastrophic damage to ensure it is playable and functioning for proper use.