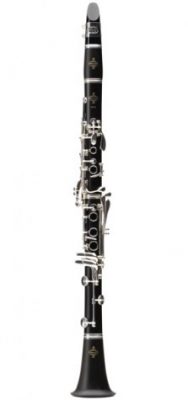 Overview
Free blowing and a high quality hand finish, with a strong heritage. Constructed by traditional methods, combining technology and experience. Manufactured by Buffet Crampon, in specially dedicated German workshops in Markneukirchen.
Specifications
Key : Bb
Pitch : 442 Hz
Body : Dalbergia Melanoxylon, Unstained African blackwood, treated and lacquered
Bore : Poly-cylindrical
Keys : 17
Rings : 6
Thumb rest : Adjustable, enabling the use of a neck strap
Keywork finish : Silver plated
Springs : Blue steel, flat and needle springs
Pads : Leather
Pillars : Screwed
Case: Included

*All step-up instruments are covered by Star City Music's 90 day repair coverage. We will repair your instrument excluding catastrophic damage to ensure it is playable and functioning for proper use.