Our ever expanding Repair Shop is staffed by professional repair technicians. We offer repair and service for all makes of band instruments.
Our shop features: Courteous service, prompt estimates, quality repairs, and fast turnaround; often in 24 hours.
Need a repair? We can pick up your child's instrument form their school free of charge! Click Here to see a list of schools eligible for free pickup/delivery.
Repair Coverage for All
Didn't purchase your instrument from us?
That's OK we can still fix it! We provide repairs and service for all name brand instruments. Plus pick up/delivery to many schools in our area! Our Repair and Custom Shop is staffed by professional repair technicians with over 50 years of experience. We can fix your instrument!
Service Contracts Available
Starting at only $72/yr.
We'll maintain and repair your instrument to ensure it remains in proper working order. Includes thorough cleanings using environmentally green cleaners available at special rates!
Our repair techs are graduates from and/or members of: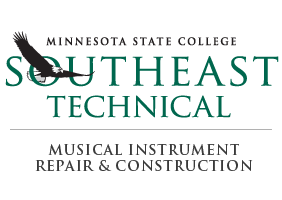 Custom Work
We are also equipped to handle your custom work including:
Mouthpiece Engraving
Custom Finger Buttons
Gold & Silver Plating
Install/Modify Bells & Leadpipes
Brace Modifications
Thumb Trigger Modifications
Mouthpiece Receiver Placement
Just ask us, we can probably do it!