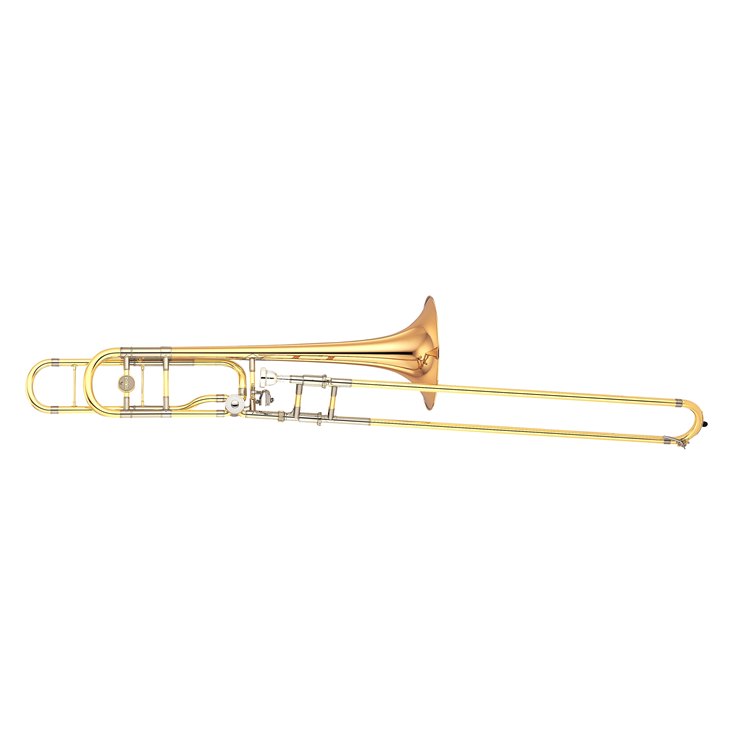 Overview
The Xeno features heavier gauge brass and a thick-walled, one-piece brazed bell which has been hand-hammered thousands of times for the ultimate in a big orchestral sound. The open-wrap F section gives a free-blowing response and the entire instrument has an evenness and balance you have to experience to believe. The tone is flexible with myriad tonal colors, and gives you both powerful projection at fortissimo and subtle control in the most delicate passages. This may well be the most expressive orchestral style trombone ever created.
Specifications
Key of: Bb / F
Bore: L: 13.89mm (0.547″)
Bell Diameter: 220mm (8 2/3″)
Bell Material: Yellow Brass
Outer Slide Material: Yellow Brass
Inner Slide Material: Nickel Silver
Finish: Clear lacquer
Mouthpiece: SL-51C4L
Case: Included

*All step-up instruments are covered by Star City Music's one year of repair coverage. We will repair your instrument excluding catastrophic damage to ensure it is playable and functioning for proper use.